Mankell Family History
SOPHIA MANKELL QUAM (1871-1894)
Daughter of HW and Elizabeth Mankell
HW and Elizabeth Mankell had nine children. Sophia was born on the homestead in Kandiyohi County, MN in 1871.
Sophia married John J. Quam at the Mankell homestead in June of 1893. Sophia died in childbirth and is buried at East Norway Lake. John Quam served as Postmaster of Jericho in the 1890s, as mayor of New London (1904-1905) and later moved to Washington state. John and Sophia had one daughter: Sophie Leontine. After her mother's death Sophie was raised by her aunt and uncle, Anna and Nels Quam (see entry above). Sophie married Andrew Danielson. Their son Andrew W. Danielson is a retired Senior Judge of Hennepin County.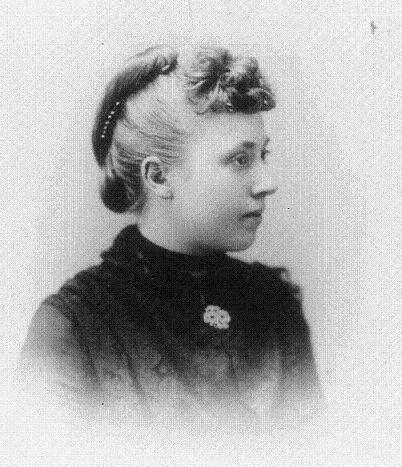 Sophia Mankell, c1890.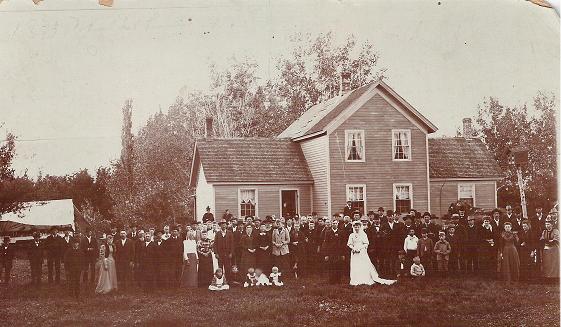 Wedding of Sophia Mankell and John Quam at the Mankell homestead, 1893.
The view looks north.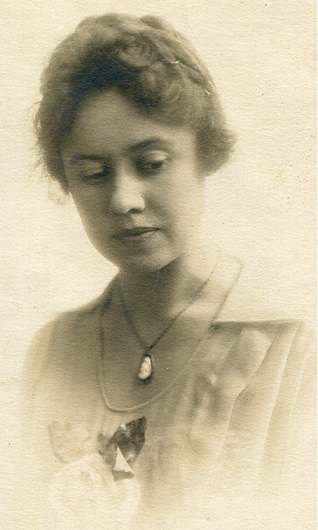 Daughter Sophie Quam, c1914
She married A. W. Danielson and had one son, Andrew William Danielson, a Judge in Minneapolis. He died on August 17, 2017 in Michigan. Here is a link to his
obituary
in the Minneapolis Star Tribune on August 22, 2017.
---