Mankell Family History
OTTO HERMAN MANKELL (1872-1939)
Son of HW and Elizabeth Mankell
HW and Elizabeth Mankell had nine children.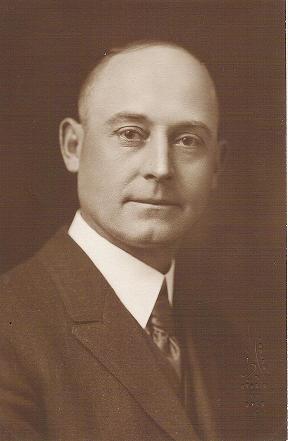 Otto Mankell, c1920
Otto was born on the family homestead in 1872. He died in 1939 at the Abbott Hospital in Minneapolis and is buried at the Lake Florida Mission Church cemetery. He and business partner of Andrew Quam (son of Nels and Anna Mankell Quam) owned a general merchandise/grocery store in New London: Quam and Mankell. This store which existed from 1913-1932 was located on Main Street. The building, originally known as the Samuel Adams Building, later housed a jewelry store and then the New London Variety Store. The building no longer exists; it was demolished in the late 1970s to make room for the expansion of the Big Store.
In the late 1880s Otto played baseball on the Norway Lake team. Also on the team were Nels Quam, married to Anna Mankell; Johnnie Quam, married to Otto's sister Sophia; Otto's brother Oscar; Swen Swenson, son of Gunder and Gemine Swenson; and Lewis Christopherson, brother of August Christopherson. According to an article in the August 25, 1939 edition of the New London Times the team played on a ball diamond in the Stene pasture. A few years later the team played on a ball field located on the south shore of Norway Lake. Eben Lawson writes in the article "The players have no gloves, no mask, no body or knee protectors. A tip foul...was often just too bad for the catcher. A broken nose or broken fingers were common."
During the last 20 years of his life Otto lived on the north shore of Norway Lake, just west of the cabin owned by Millie Christopherson Bergan and sister Ellen Christopherson Landquist. Ellen married Herman J. Landquist, the son of Otto's sister Amanda and Julius Landquist. Otto was also related to Millie. She was the sister of Cora Christopherson Mankell, married to Otto's nephew Herman Mankell. Otto was known for the many bird houses he built.
Dr. Robert Johnson remembers visiting Otto, brother of his great grandmother, Anna Quam, at his home on the Norway Lake. Robert's father Lester described Otto as a loveable eccentric who was a favorite of Estelle, her husband Dr. Hans Johnson, and family. Otto often accompanied Estelle and her family on trips doing the needed repairs on those early automobiles that broke down on the bumpy roads. Otto was a homegrown inventor, brewer of beer and friend and helpmate to all he met.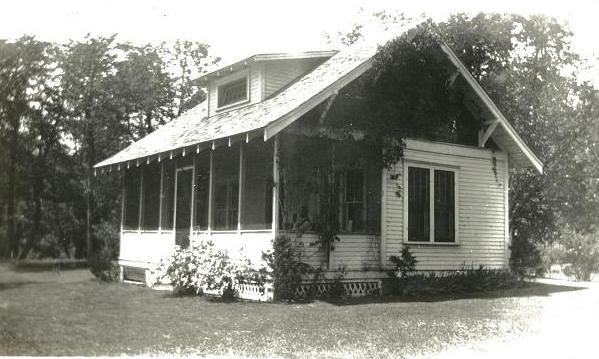 Otto Mankell's home on the northshore of Norway Lake.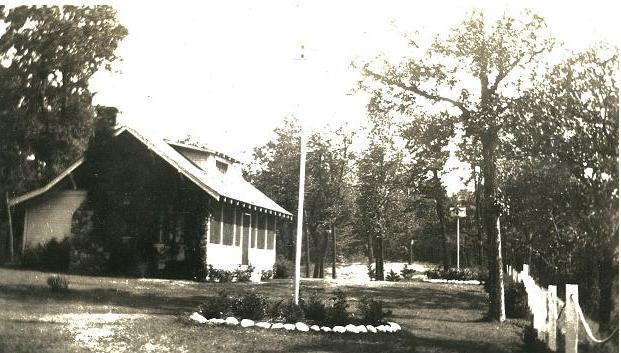 Another view of Otto's house.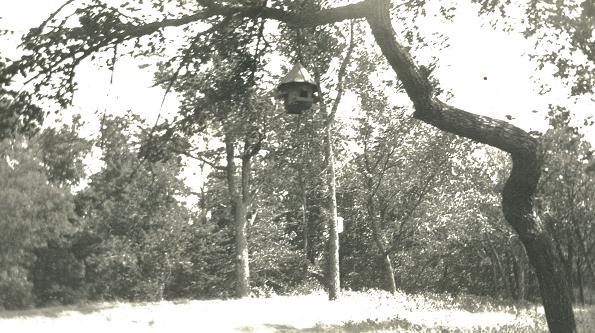 Otto built birdhouses. This one is next to his home.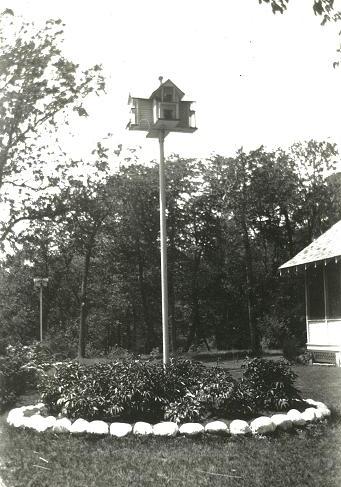 Another birdhouse next to his home.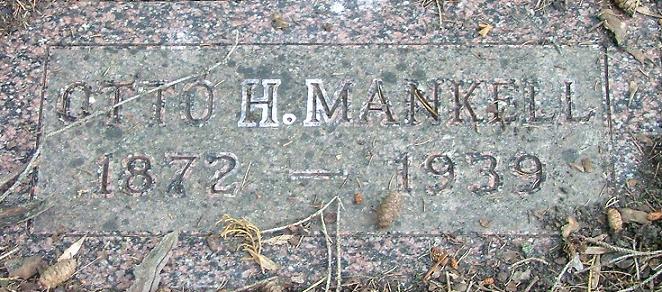 Otto is buried near the graves of his parents at Lake Florida Mission Church.
---