Mankell Family History
Summers in Sweden for the Mankell family
While much of the information about Mankell family in Sweden has been about our ancestors, it is now time to highlight those who are our contemporaries and living in Sweden. Photographs will tell part of the story and let us enjoy the beauty of Sweden. Let's begin with 2 photos taken more than 80 years apart but from the same location at a friend's summer home, in the Gryt's Archipelago, Baltic Sea.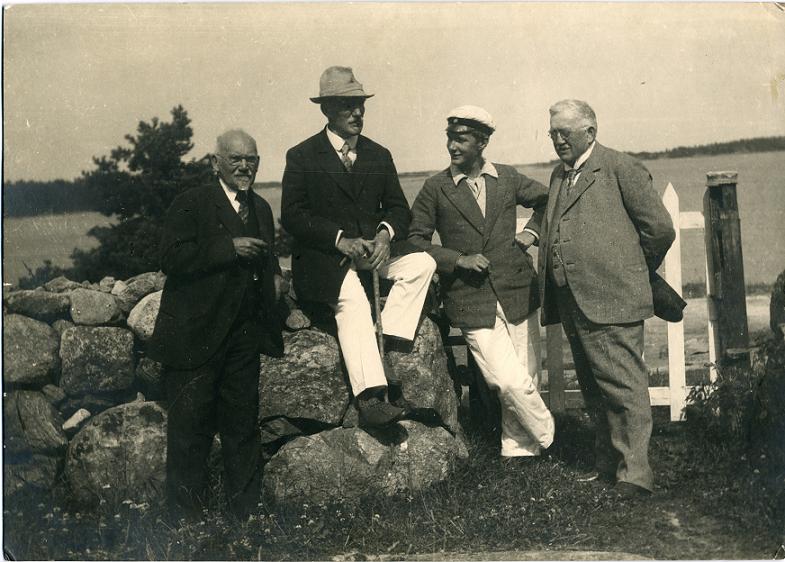 Summertime,1929, in the Gryt's archipelago: three brothers and a son.
Claud Gustaf (1865-?), Henning (1868-1930), Ivar (1906-1972, son of Henning), Gunnar (1866-1932)
Gustaf was vacationing in Sweden (He lived in Boston at this time).
Here is a reminder about the genealogy of these men because some of the same names are used in different generations. Claud Gustaf, Henning and Emil Gunnar were sons of
Emil Theodore (1834-1899)
the youngest child of Johan Herman Mankell and
Helena Svedman
. Claud Gustaf, a painter, moved to Buffalo New York and married Natalie/Nathalie Kavaleff. Emil Gunnar was known as Gunnar and he was an artist. Henning married Agnes Lindblom and had three children, including Ivar Henningsson in the above photograph. Ivar and his wife Ingrid Bergstrom had three children: Ingrid Helena, known as Helena;
Henning Georg (the author)
, and Gustav Ivar who is in the July 2011 photograph below.
---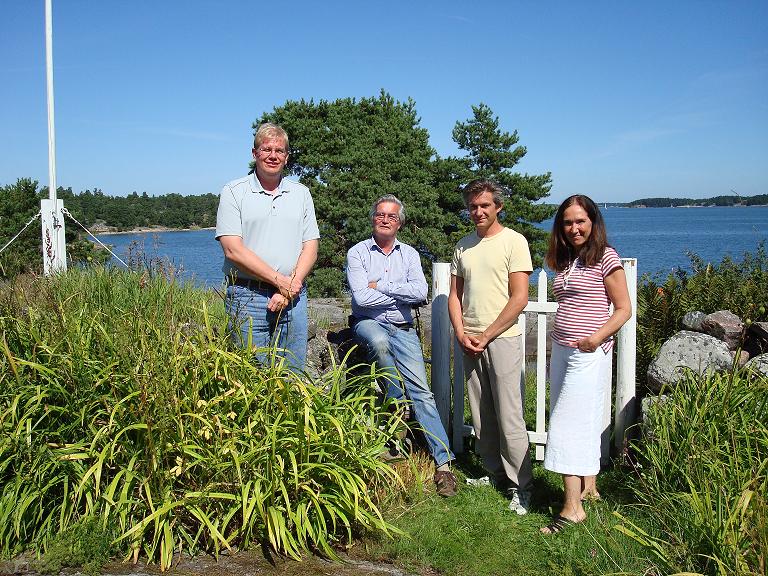 Kurt Mankell, Gustav Mankell, Christopher Mankell (Gustav's son)
and Bia Mankell, (wife of Gustav), July 2011.
---
Liljeholmen Island
More than 60 years ago, Ivar Henningsson Mankell, father of Gustav, Henning and Helena, purchased Liljeholmen island in the Gryt's Archipelago in the Baltic Sea. Larger towns and harbors in the area are Nyköping and Fyrudden. This island has remained in the family for many decades and during the summer months family members come to the island for vacation. Here are photographs, taken on the island in July 2011, during Kurt Mankell's visit with Swedish relatives.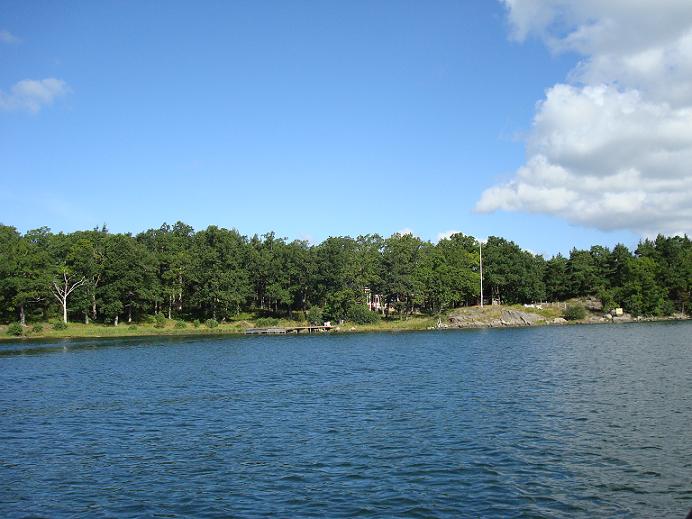 Mankell family summer vacation island.
---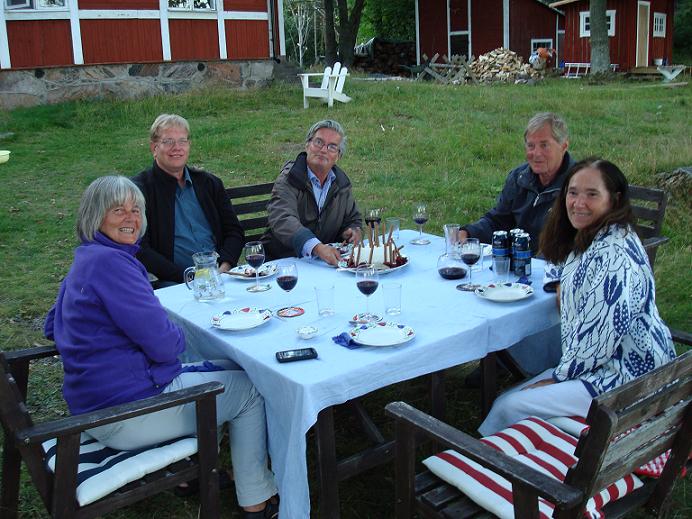 Mankell family having dinner on the island.
Left to Right: Helena Johansson (Gustav's sister), Kurt Mankell, Gustav Mankell,
Bo Johansson (Helena's wife) and Bia Mankell (Gustav's wife)
---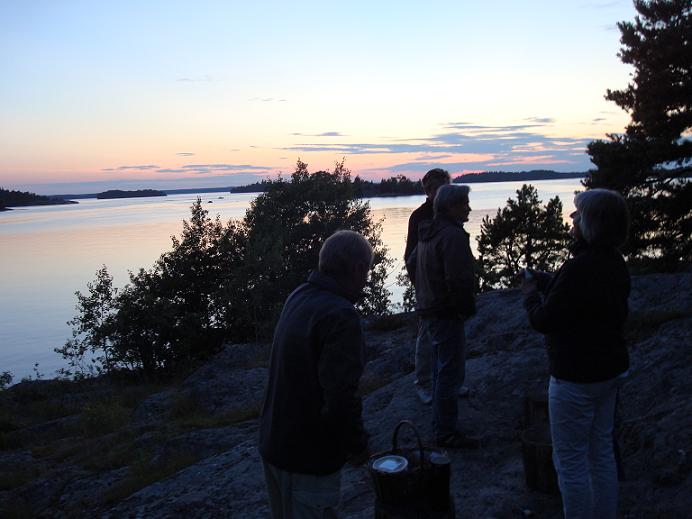 Having coffee while watching the sunset on the western side of the island.
View looks west toward the mainland.
---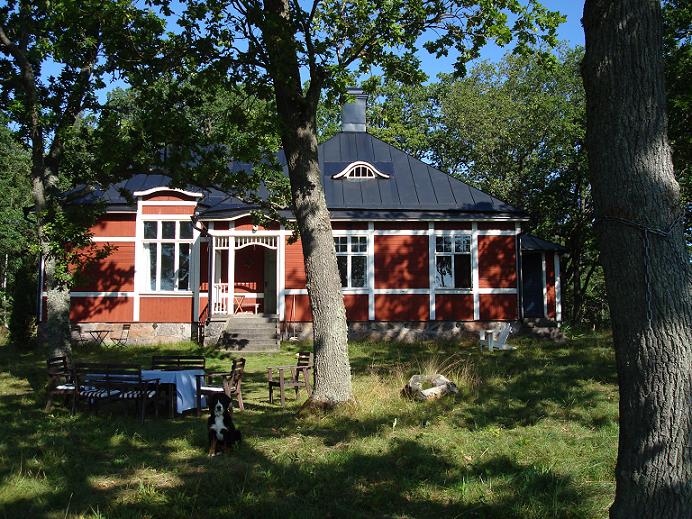 Main house on the island. This building was a former schoolhouse for families on nearby islands. Children rowed to school.
---
Two views of the interior of the home, a former schoolhouse.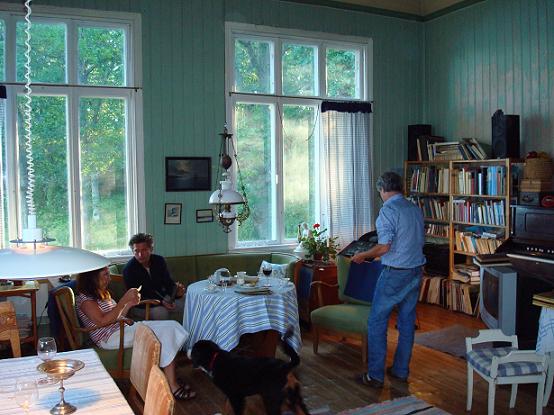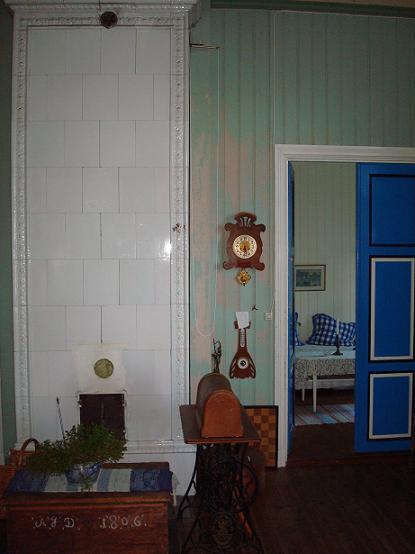 ---
Two views from the island.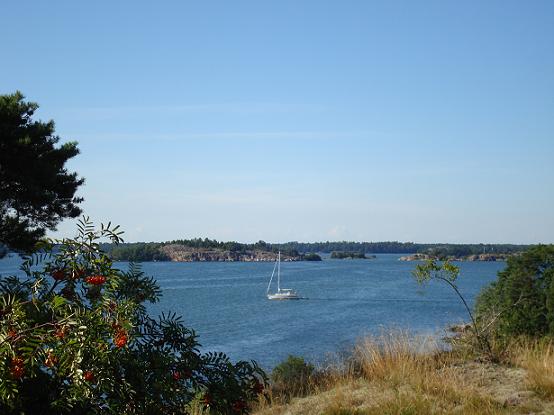 ---
Two more views from the island.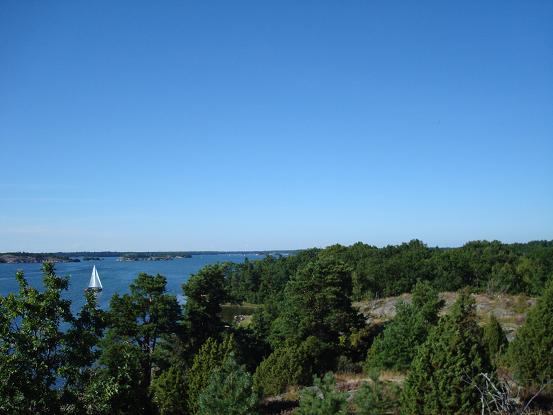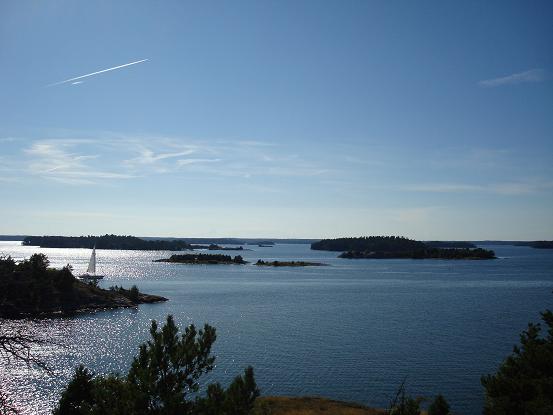 ---
Henning Mankell, the author, has his own island.
---