Mankell Family History
Edna Mankell Halvorson (1898-1987)

Oscar and Minnie Mankell had three children:
Herman (1896-1985) m. Cora Christopherson
Edna (1898-1987) m. Alvin Halvorson
Alice (1903-1991) m. George Alvig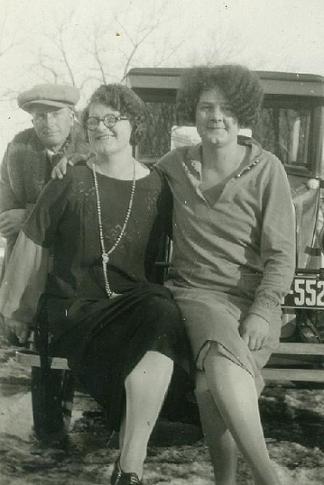 Siblings, c1930: Herman Mankell, Edna Halvorson, and Alice Alvig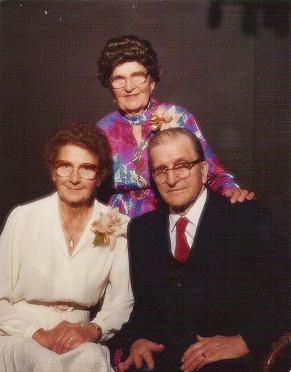 Siblings in 1981: Alice Alvig, Edna Halvorson, and Herman Mankell
There are separate web pages for Herman and Cora and Alice and George; most of this web page will be focused on the middle sibling, Edna. All three children of Oscar and Minnie were born on the Mankell homestead, attended school at District 25, which was only 2 miles from the farm, and were baptized and confirmed at the Lake Florida Mission Church which was 2.5 miles from the farm. Herman and Alice graduated from New London High School, 1917 and 1921 respectively. Edna did not graduate from high school.
Edna Mankell Halvorson
Edna was born on the Mankell homestead on January 21, 1898. She worked as a housekeeper in the Kenwood area of Minneapolis and later at the Kandiyohi County Courthouse in Willmar, MN. On September 18, 1934 she married Alvin Halvorson. The Halvorson family farm was just 1 mile east and 1/2 mile north of the Mankell farm. Edna and Alvin lived and farmed on his family's farm. Alvin had a brother, Elmo, who owned a store/bait shop on the south shore of Norway Lake, and 3 sisters, Annie, Alma, and Clara. In 1950 Alvin died, leaving Edna a widow for more than 35 years. They had no children. Edna was active at First Lutheran Church of Norway Lake, and the congregation's Lutheran Church Women's group. For the last 3 years of her life Edna was a resident of Glen Oaks Nursing Home in New London, MN. She died in 1987. Edna and Alvin are buried at First Lutheran Church of Norway Lake, New London, MN.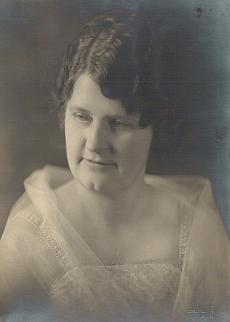 Edna Mankell, c1920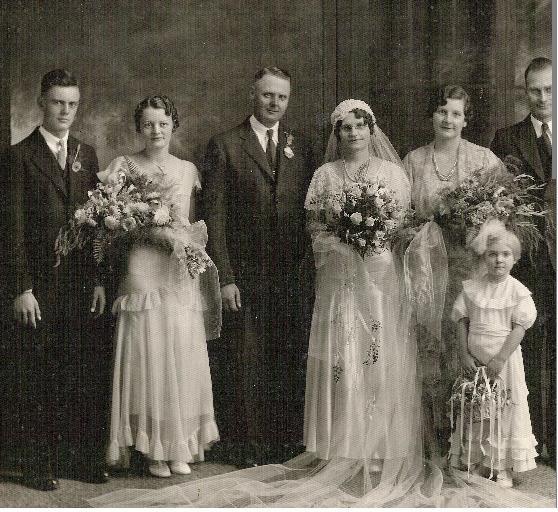 Wedding of Edna and Alvin Halvorson, 1934
Sister Alice and George Alvig were attendants (on the right).
One of Alvin's sisters was the other attendant (on the left)
Niece Marjorie Mankell was the flower girl.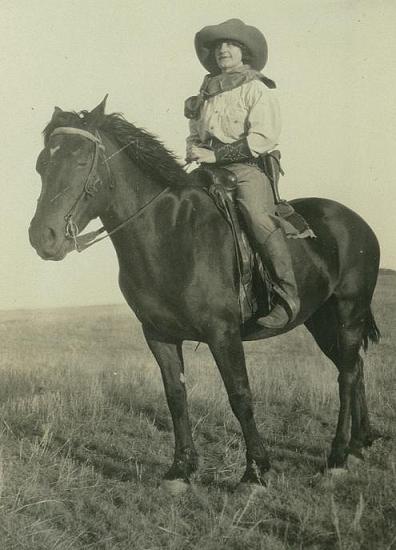 Edna is "The Cowgirl of South Dakota, 1934".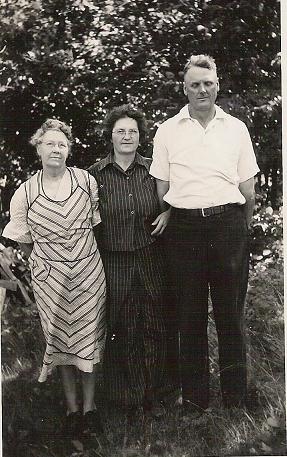 Edna and Alvin Halvorson with Edna's mother, Minnie Swenson, c1948.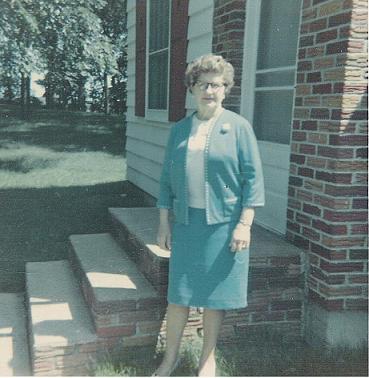 Edna Mankell in front of her house, c1965
---
Edna's cottage on the eastern shore of Games Lake: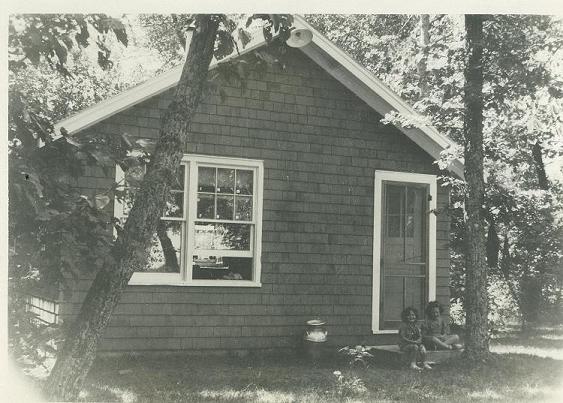 Edna's cottage, with Delphi and Betty Alvig, c1940.
The interior of the cottage and some of the furniture were decorated with rosemaling,
painted by Edna's mother, Minnie Mankell.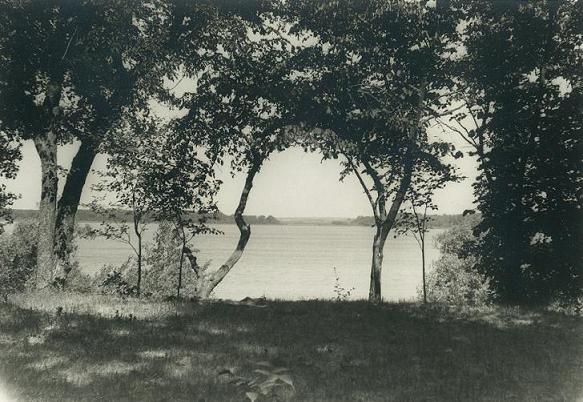 View of Games Lake from the cottage, c1940.
---
Halvorson Farm and Family: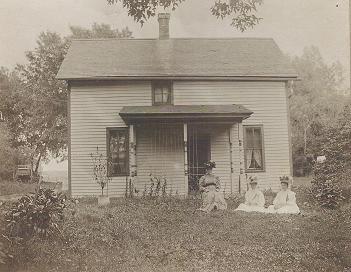 Halvorson Farm House, with members of Alvin's family.
This farm house was the first Halvorson home and remains on the farm now owned by Sherman and Bette Mankell.
It is the smaller house on this farm and is set back from the highway.
This view looks west and is of the east side of the house, before additions were added.
Hans and Margit Halvorson, with children (left to right): Alvin, Annie, Alma, Clara, Elmo.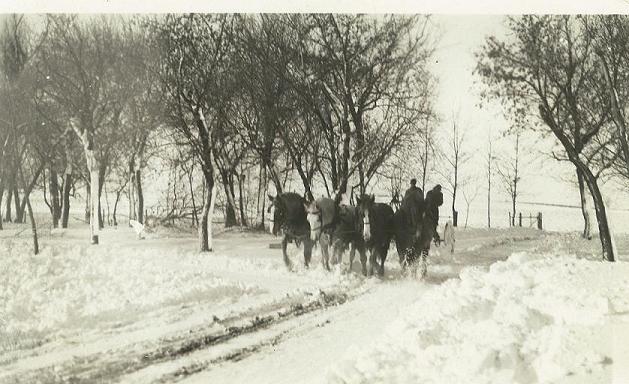 Horses pulling a wagon into the Halvorson farm.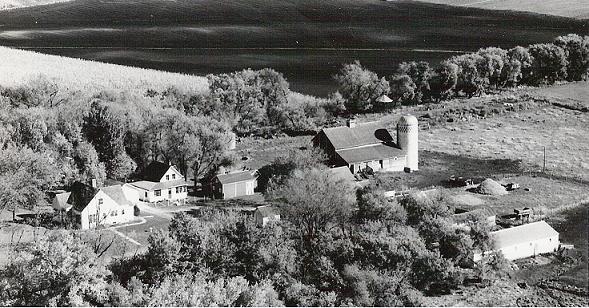 Halvorson Farm, c1965. View from southwest, looking northeast.

---