Mankell Family History
Alice Mankell Alvig (1903-1991)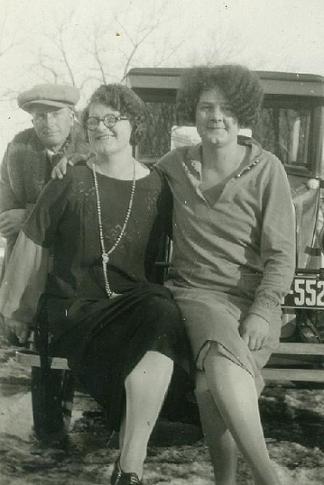 Siblings, c1930: Herman Mankell, Edna Halvorson, and Alice Alvig
Oscar and Minnie Mankell had three children:
Herman (1896-1985) m. Cora Christopherson
Edna (1898-1987) m. Alvin Halvorson
Alice (1903-1991) m. George Alvig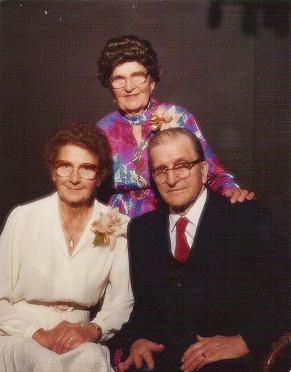 Siblings in 1981: Alice Alvig, Edna Halvorson, and Herman Mankell
There are separate web pages for Herman and Cora and Edna and Alvin; most of this web page will be focused on the youngest sibling, Alice. All three children of Oscar and Minnie were born on the Mankell homestead, attended school at District 25, which was only 2 miles from the farm, and were baptized and confirmed at the Lake Florida Mission Church which was 2.5 miles from the farm. Herman and Alice graduated from New London High School, 1917 and 1921 respectively. Edna did not graduate from high school.
After graduating from New London High School in 1921, Alice attended St. Cloud Teachers' College and taught in various St. Paul schools (c1926-1931).
Alice Mankell climbing the windmill on the farm, c1917.
Alice married George Alvig on June 30, 1931 at Lake Florida Mission Church. George grew up in Dovre Township, just south of Lake Andrew Township. His parents Nels and Bella were both born in Minnesota and for a few years the family lived in South Dakota. At the time of the 1930 federal census George was living in Montevideo, in western Minnesota where he was a businessman. At the time of their 1931 marriage he owned Alvig Motor Sales in Montevideo. Alice and George lived in Montevideo, then Spicer, and later California where they lived until their deaths. They are buried at Greenwood Memorial Park in San Diego. They had 2 children:
Betty m. Bill Huff
Dephi m. Bob Ballinger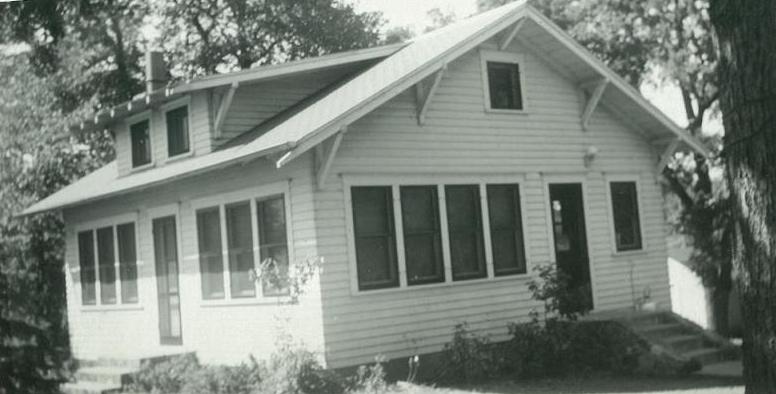 The Alvig family has a summer cabin on the north shore of Green Lake in Spicer.
This cabin has been in the family for decades.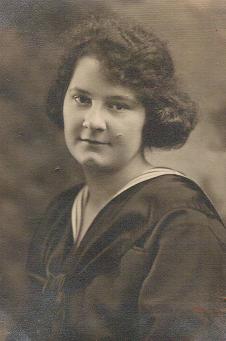 Alice Mankell, c 1925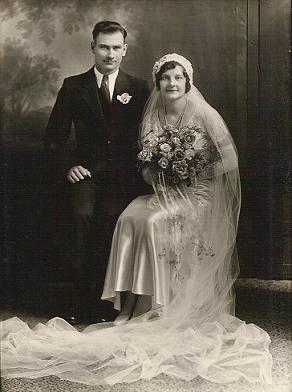 Wedding of Alice Mankell and George Alvig, 1931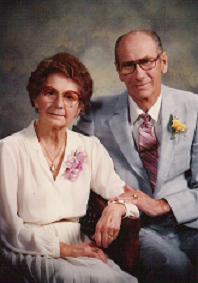 50th Wedding Anniversary, 1981
---