Mankell Family History
NEW BOOK COMING SOON: "Almost Saved, But Lost: The January 1873 Blizzard in Kandiyohi County, Minnesota" tells the stories of the 12 people who died in this storm, in my home county: who they were and their immigrant experiences; where they lived; their journeys and deaths in the storm; and the families who mourned. Here is the Table of Contents and the first chapter which provides an overview of the 3 day event and the victims. Later there will be more information about when it will be available to purchase.


---
A book "Niederasphe to Norway Lake" based on information from this website is now available for $30.00, plus postage. If you would like one or more copies, please contact Carolyn Mankell Sowinski via email (carolyn.sowinski@gmail.com) In your email, please include your name, mailing address, and number of copies you want to order.
TABLE OF CONTENTS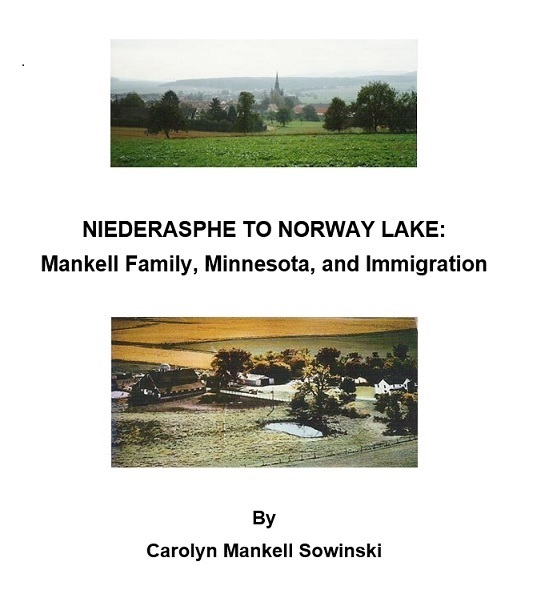 New book available for purchase