Mankell Family History
TWO BOOKS AVAILABLE FOR PURCHASE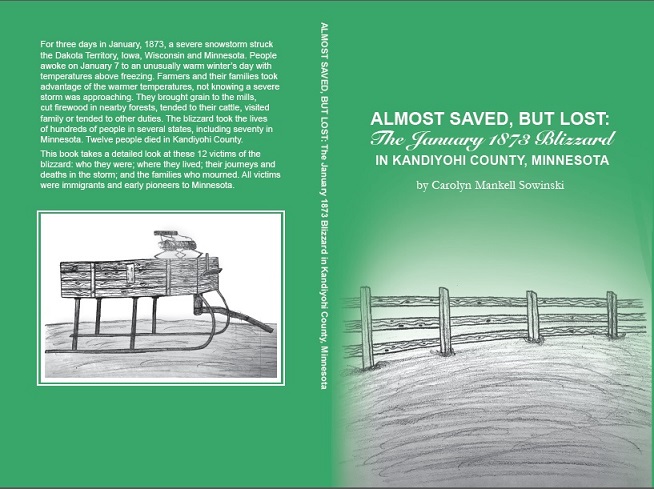 "Almost Saved, But Lost: The January 1873 Blizzard in Kandiyohi County, Minnesota" tells the stories of the 12 people who died in my home county: who they were, their immigrant experiences, where they lived, their journeys and deaths in the storm, and the families who mourned. Here is the Table of Contents and the first chapter which provides an overview of the 3 day event and the victims.

To order your copy please contact amazon.com.


---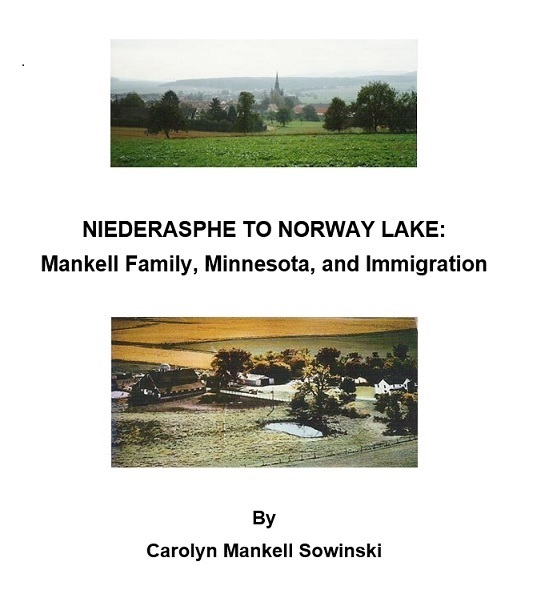 A book "Niederasphe to Norway Lake" based on information from this website is now available for $30.00, plus postage. If you would like one or more copies, please contact Carolyn Mankell Sowinski via email (carolyn.sowinski@gmail.com). In your email, please include your name, mailing address, and number of copies you want to order. Here is the TABLE OF CONTENTS.